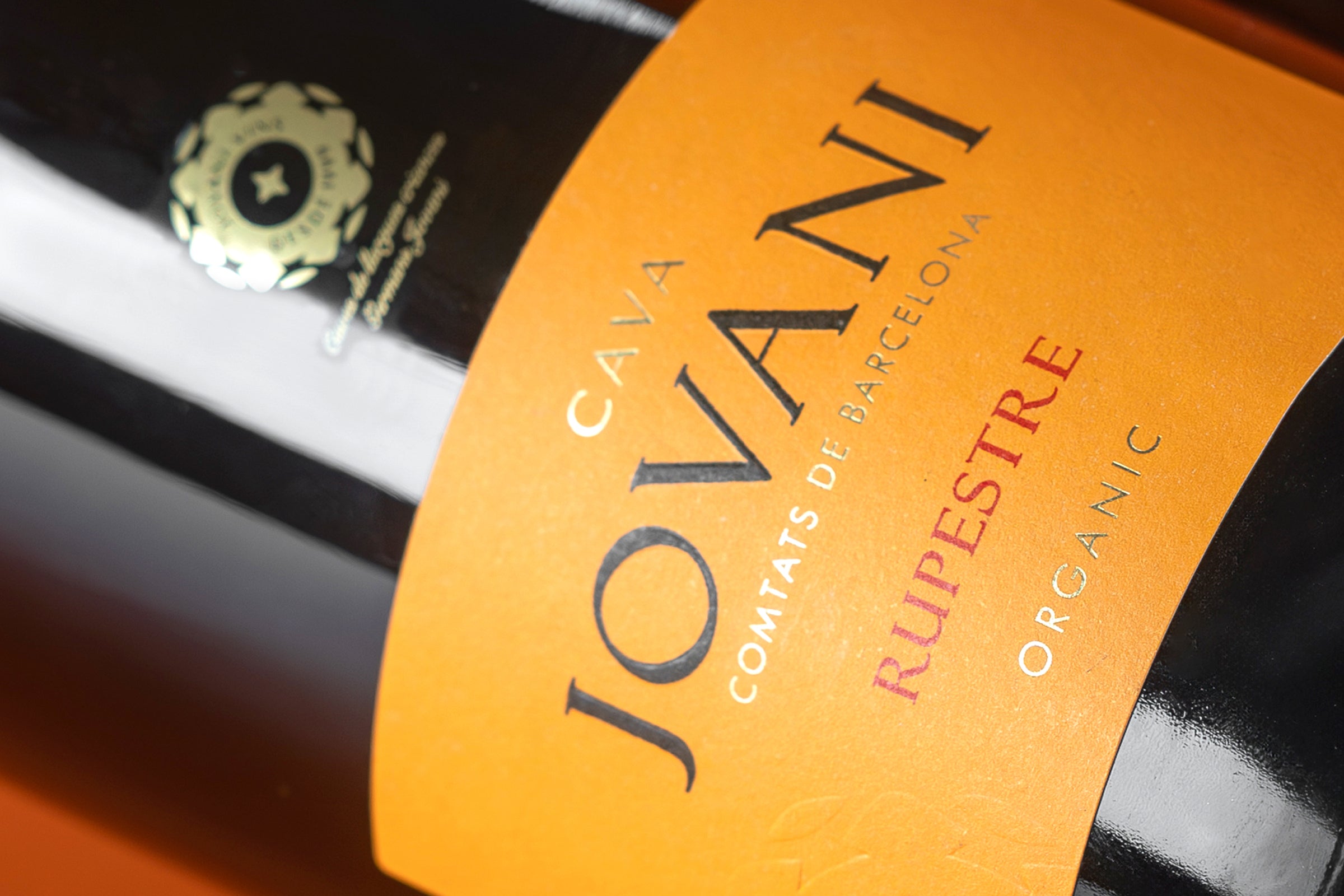 NATURALLY JOVANI
ROCK JOVANI
NATURALMENTE JOVANI
PENEDÈS EN ESTADO PURO
El Jovani Rupestre es nuestro cava figurativo, como el arte rupestre del mediterráneo, declarado Patrimonio de la Humanidad. Un reconocimiento como este se merece un cava representativo: variedades autóctonas, cultivo ecológico y elaboración tradicional. Buscamos el equilibrio perfecto entre la acidez y la crianza. Es un cava que te invita a celebrar la vida, la personificación del sol y la tierra, de la brisa y el mar, de la pasión y la tradición.
cava jovani
cave
Varieties: Xarel lo, Macabeo and Parellada
Aging: from 15 to 27 months
Production: 50,000 bottles per year
Awards and Recognitions: 9.57 - Best wine under €10 rated in the Guia de Vins de Catalunya 2017
You will be surprised to know : The painter and archaeologist from Castellón Juan Bautista Porcar, discoverer of the caves and rock art of La Joquera, is a very important figure for the Jovani family, great followers of his work and his art.
They say of him: 'Unbeatable in relation price-pleasure. A cava to open at any time and for any occasion'
Know more
TASTING NOTE
Varieties: Xarel lo, Macabeo and Parellada
Aging: 120 months
Production: 500 bottles per year
Awards and Recognitions: +92 Parker
VINEYARDS
Tan solo se han utilizado variedades tradicionales: Macabeo, Xarel·lo y Parellada de los viñedos propios, cultivados en ecológico. Es el más joven de nuestra gama y es un Reserva (mínimo 18 meses). Cada variedad se vinifica por separado y realizamos el cupage según añada para la segunda fermentación en botella, método tradicional.
ELABORATION
9,57 - Mejor vino por debajo de los 10€ puntuado en la Guia de Vins de Catalunya 2017